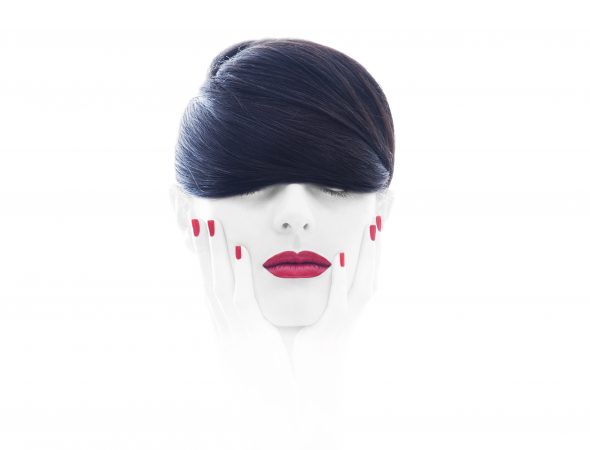 Daiane Soares was born in 1979 in a small village near Porto Alegre in Brazil. She left her country when she was 18 years old to pursue a modelling career in Milan.
Through the universe of fashion she discovered the world of photography being both in front of and behind the lens. Daiane studied classical art at the University of Bologna where she improved her technique and developed her artistic sensibility.
The photographic language has allowed her to reveal her vision of the world by freely expressing her creative talent.
Daiana through her shots investigates the female world trying to portray the many facets that characterize every woman, enhancing beauty and strength, showing something personal and unique in each shot.
Education
February 2008 / December 2009
Intensive Photography Course. Institute of Fine Arts of Sao Paulo. Brazil.
July, 2001/ July, 2006
Degree («DAMS, discipline of arts, music and entertainment»). University of Bologna, Italy.
1998 – 2012
Model in Italy, France, Germany and the United States for numerous fashion and advertising agencies. Actress for advertising and video; Photomodel
2010
Freelance fashion, portrait and advertising photographer
solo and group shows
2011
• January-  group show "Nostalgia" (Artistas do mundo) Prefecture municipal de Porto Alegre, Brésil
• March- group show: "Lembrancas de uma Viagem do passado", Cidade Baixa préfecture municipal de Porto Alegre, Brésil
2012
• April- solo show: "Moi et mes Amies", Galleria PH Neutro, Vérona
• June- solo show: "Moi et mes Amies", Galerie Davidimo, Montmartre, France Paris
2013
• January solo show: "Moi et mes amies", Axelle B Galerie, Houdan, France
• April- solo show: "Moi et mes amies", Dinah Show, Archangel Gallery, Palm Springs, CA USA
• June- solo show: Daiane Soares "Space K" Tokyo, Japon
• October- solo show: "Intimity", Palm Springs, CA, USA
• November- group show: "Io Donna", Musée de l'Erotisme, Paris France
• November- solo show: "Moi et mes amies", Adnane Galerie, Genèvre Suisse
2014
• November- group show: Musée de l'Erotisme "Io Donna", Paris, France
• April- solo show: "Moi et mes amies", OFI Paris, France
• May- solo show: "The Girl Friends", Vanilla Gallery ,Tokyo, Japon
• September- solo showe:"Moi Femme" Opto Gallery, Kyoto, Japon
• October- solo show, "Moi Femme" Sawa Gallery, Tokyo, Japon
2015
• May- solo show: "Moi Femme", Space K Tokyo Japon
• September- solo show : "Moi Femme" Vanilla Gallery, Tokyo Japon
• November- Fotofever, Galerie Alidem Paris
2016
• February- group show: "Nos Femmes" Galerie Anne et Just Jaeckin, Paris France
• March- solo show: "La finestra sul cortile" Galerie Art Cube, Paris France
• April- group show: "Le Mois de La Photo", Galerie A. Bard, Boulogne, France
• June- group show: "Auto portrait" Galerie Studio 57, Paris France
2017
• February- solo show: "#Foodporn", Galerie Studio 57, Paris France
• March- group show: "#Foodporn", Galerie Art cube, Paris France
• May- Salon de la photographie contemporaine, Place St Sulpice, Paris France
• July- solo show: "#Foodporn", Archangel Gallery, Palm Springs, CA USA
• September- Salon de L'art moderne, Marais, Paris France
• November- group show: "Herotisme", Galerie de Buci, Paris , France
2018
• June- group show: "Mars Et Venus" Space Artcontemporainsevres, Sevrés, France
2019
• June- group show: "Contraste", Grand Prix Photo Saint-Tropez 2019, Saint-Tropez, France
• June- solo show: "Les Corps Blancs", c|e contemporary gallery, Milano, Italia
next shows
2019
• July- solo show: "Daiane Soares for Leon magazine" New York Gallery Tokyo, Japon
• December- "Les Somnambules a Paris" Galerie Art cube, Paris France